Wickedly Welsh Chocolate
🤍
Hand Made In Wales By Us For You
The magic of Christmas
Rudolph's Festive Feast Box
Introducing "Rudolph's Festive Feast Box" – the perfect way to immerse your little ones in the enchantment of Christmas Eve. As the world turns quiet under snowy skies and stars twinkle with promise, our curated treat box kindles the magic of this cherished evening, capturing its essence through the eyes of a child.
Inside "Rudolph's Festive Feast Box," discover handcrafted treats to bring smiles to every child's face. From a pack of Milk Chocolate Christmas Shapes to charming Rudolph and Snowman lollies, with even a little pack of 'magical' reindeer food to help Santa's helpers to fly!
Finishing with a rich sachet of Hot Chocolate and a bag of our delicious Milk Chocolate Puddles so mum & Dad can join in the fun.
*Important* - Visitor Centre Closure
Due to the exciting expansion of the wholesale side of the business, we have had to close our popular visitor attraction in order to create more production space. We want to thank everyone who came and enjoyed our chocolate factory experience over the years. Please stay in touch by signing up to our newsletter and don't forget to keep us informed of any new recipes you'd like to see!
Nine Times Winner At The Guild Of Fine Food Great Taste Awards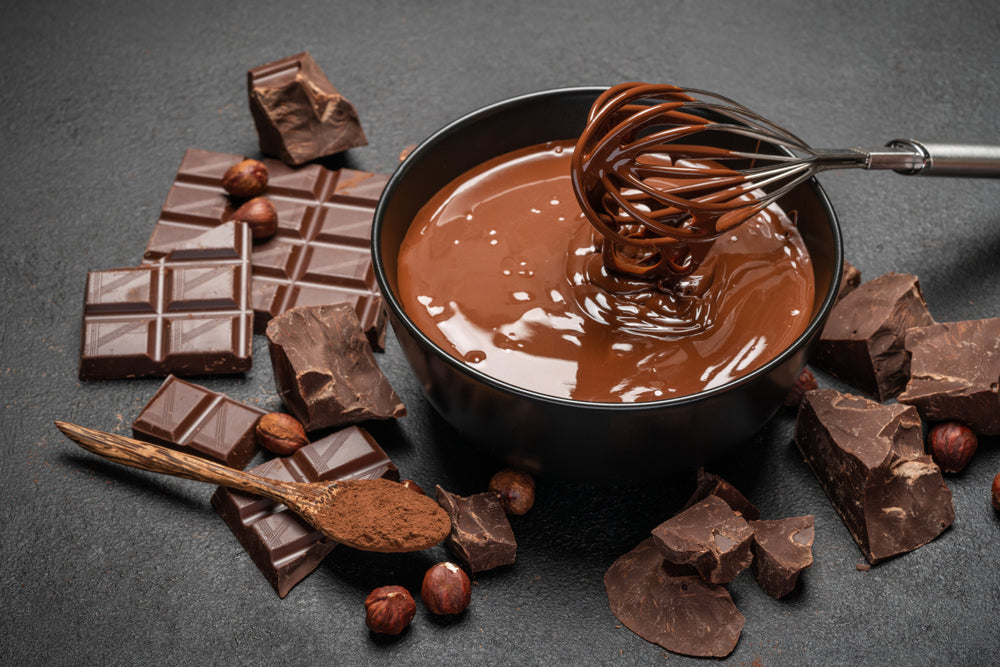 Welsh Pride
Our unique award-winning recipes are created by true artisan Welsh chocolatiers with the pride and passion found in all who are born in this beautiful Land of Our Fathers.
Welsh Pride collection
Don't take our word for it!
★★★★★

LUSH! Amazing selection of unique and delicious chocolates. Excellent for gifts, excellent for tasty personal treats, well priced for premium gorgeous chocolate! Thank you
★★★★★

Bryn The Dragon Egg was a big hit with my sons. Delicious chocolate and the caramel was divine.
★★★★★

Fabulous real chocolate made the traditional way, the Halen Môn Sea Salt and Caramel Raspberry and Vodka Dark Chocolate bars are to die for. I'll be back!
★★★★★

Gorgeous products, unique and stunning. Really well packed (thanks Greg🙂) with care and attention. Highly recommended, thank you💕x
★★★★★

Beautiful tasty chocolate that I cannot recommend enough!!!
★★★★★

Easy online ordering and arrived today! Chocolate is smooth and tasty! I would recommend! Am afraid it won't last very long as it's just too delish!!
★★★★★

We were lucky enough to get a dragon's egg for Easter. Not only was it beautiful, it tasted amazing!