Wickedly Welsh's Ultimate Chocolate Milkshake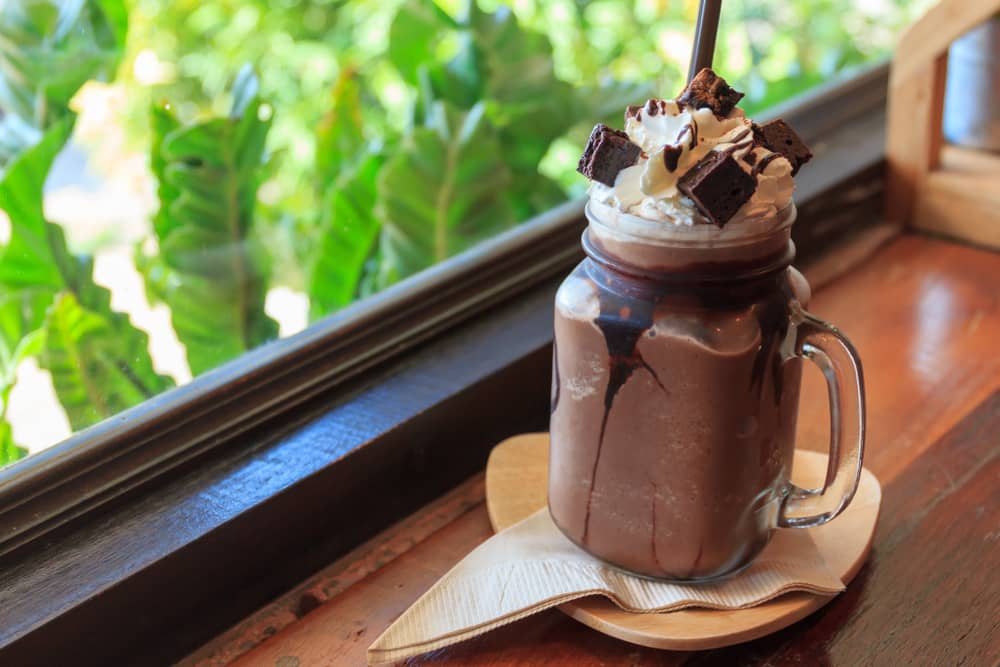 In honour of Chocolate Milkshake Day Wickedly Welsh presents the ultimate chocolate milkshake recipe.
National food days are the best excuse to celebrate and indulge in your favourite treats – and chocolate milkshake is no exception!
Chocolate milkshakes are highly versatile and no matter what your favourite flavour chocolate is, it will always taste great in the refreshing form of a milkshake.
Here at Wickedly Welsh we are all about celebrating everything chocolate and know our bars will elevate any chocolate milkshake to luxury status and deliver maximum enjoyment. The key to the best chocolate milkshake is a thick consistency with the secret ingredient of a fabulous chocolate bar – enter our artisan chocolate bars and their exceptional range of flavours!
Not just one for the kids, this chocolate milkshake recipe is sure to have even the most matured taste buds tingling.
Introducing our Wickedly Welsh moreish milk chocolate shake recipe! Using the finest milk chocolate bar, this recipe can be tailored to your own preference and works superbly with any flavour Wickedly Welsh bar.
Ingredients
1 x Wickedly Welsh

moreish milk chocolate

bar (or alternative bar of choice.)
2 large scoops of chocolate ice cream
250ml of milk (+ extra if needed)
A handful of ice cubes
Optional toppings for decoration
Chocolate sauce
Whipped cream
Chocolate shavings
Method
Heat 125ml of milk and place in 50g of your Wickedly Welsh chocolate into the hot milk. Mix together until the chocolate melts and produces a chocolate milk like consistency.
Add your chocolate milk mixture, the remaining 125ml of cold milk, ice cream and ice to a blender and blitz until fully combined and thickened. Add more milk if needed to produce your desired consistency.
Give the shake a taste and add any extra ingredients if necessary. Feel as though you want more chocolate flavour? Just add more of your Wickedly Welsh chocolate and continue blending until smooth.
Drizzle your chocolate sauce into your milkshake glass, decorating the inside of the glass to create a delightful chocolate pattern.
Pour in your now perfectly tasting milkshake and top with whipped cream and some extra chocolate shavings to get it looking extra fancy and Instagram worthy. Make sure to tag us

@wickedlywelshchocolate

in any photos of your Wickedly Welsh milkshake creations!
Photos taken, it's time to sit back and marvel in the incredible taste!
Fancy something a little more daring? Try adding our award-winning mint crunch bar into the mix.
Using the same method to the moreish milk chocolate shake, all you need to do is exchange your milk chocolate bar for the award-winning mint crunch. Our top tip for those who want an extra minty touch is to add mint chocolate chip ice cream instead of chocolate ice cream.
What are you waiting for? Get involved and start creating your own wicked chocolate milkshake creations!
---