What to buy your partner for Valentine's Day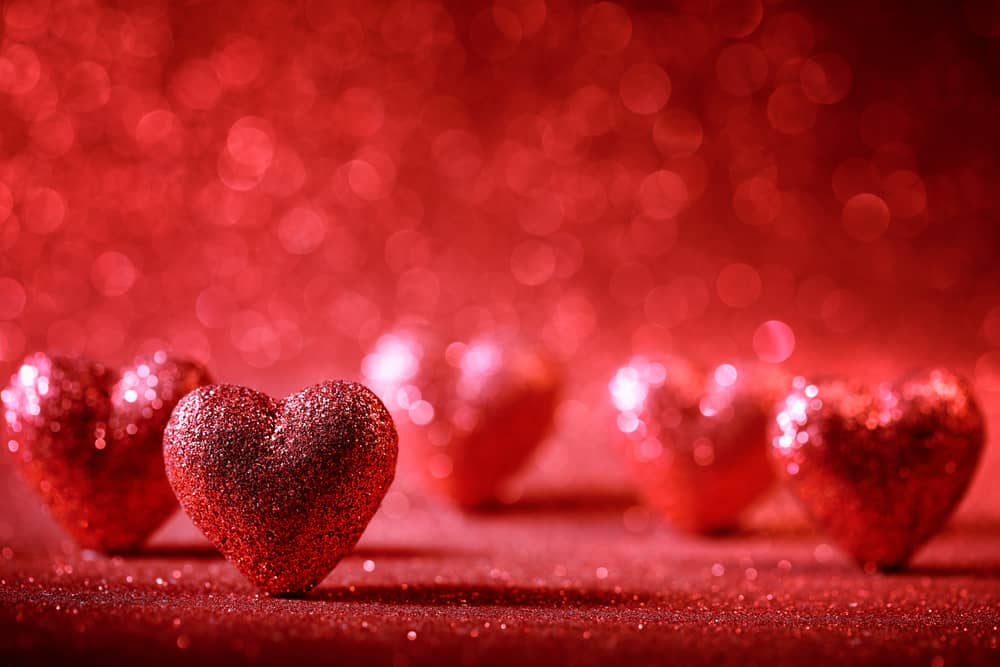 A delicious list filled with Valentine's Day chocolate gifts.
Stuck with ideas of what to get your partner this Valentine's Day? No need to deliberate any longer, we have just the treat! Valentine's Day and chocolate really do go hand in hand, but why is that?  Well, is there really anything better than the taste of chocolate? We don't think so. Its irresistible taste has comforting affects that send waves of happy right from your taste buds to your entire body giving the gift of pure taste satisfaction.
Being exquisitely delicious isn't the only plus, chocolate is an aphrodisiac and contains ingredients that ignite desire and romance – a win for the both of you! Lets get into the list of chocolate treats ideal for your boyfriend, girlfriend, or anyone else that deserves a token of appreciation this romantic season.
The Wickedly Welsh Chocolate guide to Valentine's Day gifting.
These chocolate tokens of love were pretty much made for Valentine's Day. The lovespoon is a Welsh tradition dating back hundreds of years and signifies love and admiration. A gift to give your companion to show you truly appreciate them! These chocolate carved spoons boast an ever so romantic heart with a traditional Welsh daffodil - they're both beautiful and delicious!
In this lovespoon set you not on yet one, not two but three delicious chocolate lovespoons. One in milk chocolate, one in dark and the last in white chocolate – perfect for any chocolate enthusiast that enjoys nothing more than delving into all chocolate types!
This trio of our finest chocolate bar flavours will certainly leave the receiver feeling more pleasure than guilt. The perfect Valentine's Day chocolate gift to bring complete happiness to your loved one's taste buds.
The first of the three is none other than the irresistible Raspberry and Vodka in Devilishly Dark Chocolate – the perfect combination for those who enjoy a tipple with a serving of chocolate. This bar is the ultimate fusion of tipple, tartness, and rich chocolate taste, so irresistible we're sure it will be gobbled up in no time.
We present to you the second of the bars, our Orange and Honeycomb in Moreish Milk Chocolate. A flavour explosion of sweet, zesty and crunchy texture mixed up in smooth milk chocolate. What more could you want?
Last, but definitely not least in the Halen Mon Sea Salt and Caramel bar. The timeless classic flavour of salted caramel is sure to get your loved one's mouth-watering. Seasoned with a pinch of locally sourced Welsh sea salt makes this salty sweet bar even more delicious.
This trio truly showcases the expert craftmanship of Wickedly Welsh Chocolate and the incredible flavour combinations we mix up. 
Shop Wickedly Welsh Chocolate bars
Perhaps the most iconic of Valentine's Day gifts, a box of chocolates. This is often a go to for many but why not try gifting something different than your usual supermarket bought chocolate box this year? Show your loved one you really put the effort into finding a scrumptious artisan box of chocolate, we promise you can really taste this difference with these 24 specially selected chocolates, hand made with love!
Triple and Double Boxes of Perfection
If the box of 24 chocolates isn't quite enough then we have something that will put your sweet treat loving partner in pure chocolate heaven. Does your other half love chocolate as much as you love them? Then the mega, limited addition The Double Box of Ultimate Luxury or The Triple Box of Chocolate Perfection chocolate boxes are a must.
With a choice of 72 or 108 chocolates these boxes are sure to keep your loved one supplied with chocolate for longer than just the day (and you might even get to enjoy some too!). The perfect gesture to really show your partner how special they truly are to you. A chocolate box gift that will never be forgotten and will score you major boyfriend or girlfriend points.
This collection of Welsh chocolate goodness is exactly as it says – the Ultimate Welsh Chocolate Gift Hamper and we really emphasise the ultimate here! Whether you want to spread some delightful Welsh chocolate love to your Welsh companion or give them a taste of your Welsh heritage this hamper does just that!
Although, it's so good you most certainly do not have to have links to Wales to enjoy this all-round fantastic hamper that contains heaps of exceptional chocolate for all to experience.
Shop Wickedly Welsh Chocolate boxes and hampers
---