Treat Mum with Wickedly Welsh Chocolate Mother's Day gifts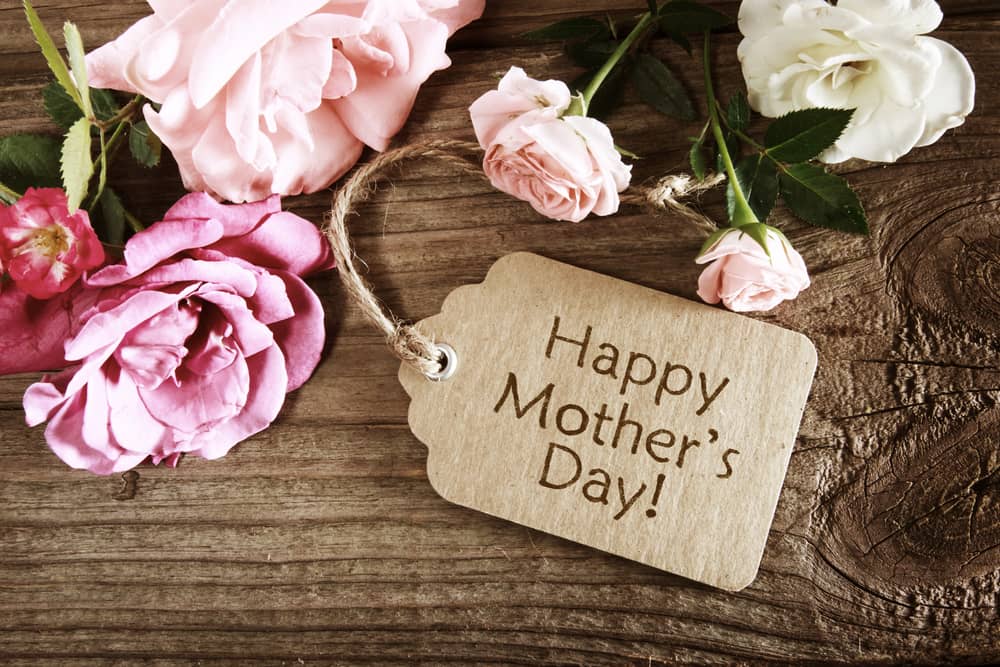 Show your mum just how much you care with Wickedly Welsh Chocolate gifts, perfect for Mother's Day gifting. If you're a bit stuck on what to buy your mum this Mother's Day then do not fear, Wickedly Welsh Chocolate are here to give a helping hand!
Is there a better gift than luxury, artisan chocolate? We think not. Delve into our ultimate chocolate gifting list, packed with tasty treats for mums. You may not be able to give your mum the world, but you can certainly gift her the best tasting thing in it.
Express your gratitude with chocolate Mother's Day gifts specially tailored for treating mum this year - after all, nothing says 'I love you' more than a gift that shows true thoughtfulness.
So, without further ado, lets delve into all the chocolate goodness we have on offer this Mother's Day…
Gift For Mum All Year Round
This luxury chocolate hamper is designed with mum's sweet tooth in mind. This Gift For Mum All Year Round is packed with an array of our exquisite flavour combinations, and favourites amongst mums, this is sure to go down a treat this Mother's Day.
If you're looking for a chocolate hamper that gives you a little bit of everything, then this is the hamper for you! This perfect Mother's Day gift is packed with wonderful artisan bars, chocolate lovespoons and melt-in-the-mouth chocolate puddles to satisfy every mum's taste buds.
Double Box of Ultimate Luxury – 72 Chocolates
Nothing says 'I appreciate you' more than this whopping box of 72 hand-crafted chocolates. Maybe it's been a tough year, or you just really want to treat your mum to a chocolate box that will never be forgotten, either way this box of grandeur certainly ticks all the boxes!
With two layers of chocolate bliss, 12 different flavour combinations and 72 chocolates in total, this ultimate chocolate box will have your mum stocked up on chocolates for many days to come.
If you're feeling even more generous, you can even go one bigger with the Triple Box of Chocolate Perfection, hosting 108 chocolates in its luxe red and white box. After all, your mum is worth it!
Bouquet of 21 Red Roses
Why not merge two of the most popular Mother's Day gifts - chocolate and flowers - to create a gift nothing short of perfection? This Bouquet of 21 Red Roses has shot to popularity since Wickedly Welsh Chocolate welcomed these tokens of pure chocolate beauty. A favourite for gifting, there really is no better fit for a Mother's Day chocolate gift than these red shimmering milk and dark chocolate treats.
Leave the last-minute supermarket flowers and chocolates on the shelf this year and show mum you've spent some time tracking down the perfect chocolate gift. Delicious and divine, what's not to love?
Itsy-Bitsy Box of Six Mother's Day Chocolate Treat
Small but mighty, the Itsy-Bitsy Box of Six Mother's Day Chocolate Treat give mums a taste of pure chocolate bliss. This delicate box houses six love heart shaped chocolates, filled with an assortment of exciting bursts of flavour. Spoil mum with a token of chocolatey love this Mother's Day, the ideal treat to help mum relax and unwind from the busy duties of motherhood!
---