A No-Bake Raspberry and Chocolate Cheesecake You'll Absolutely Love!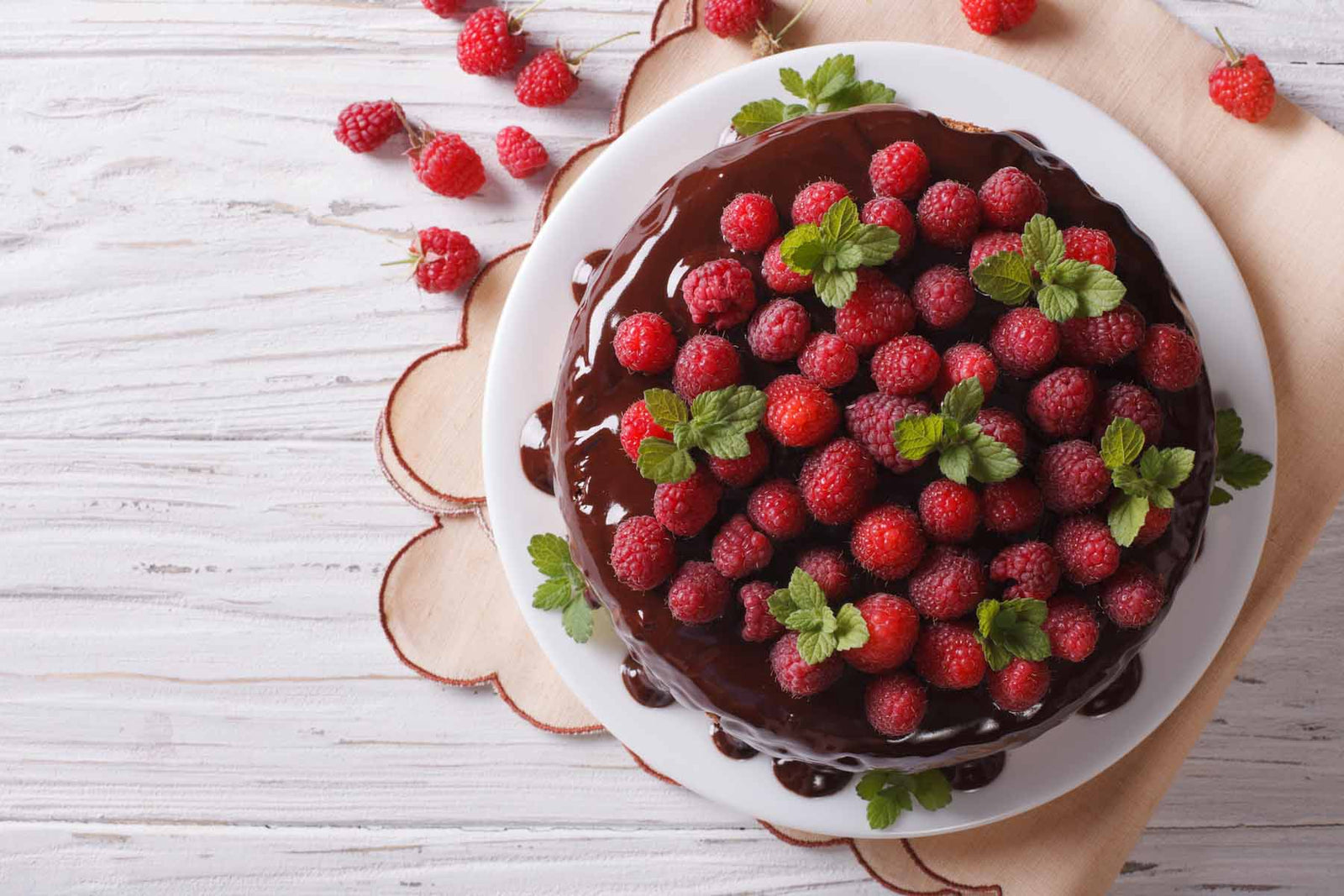 Grab your chef hats on because today we're diving into the irresistibly creamy, oh-so-indulgent world of no-bake raspberry chocolate cheesecake! Trust me; you won't be able to resist taking another slice (or three).
Obviously we're featuring the delectable, mouth-watering chocolate from our own range. That's right, you don't have to go hunting for the perfect chocolate, we've already done the hard work for you!
Ingredients:
For the Crust:
300g digestive biscuits
150g unsalted butter, melted
For the Cheesecake Filling:
500g cream cheese, softened
400g condensed milk
200g of our luscious Moreish Milk Chocolate bar
1 tsp vanilla extract
For the Ganache Topping:
100g of our divine Moreish Milk Chocolate
100ml double cream
Half a punnet of raspberry's
Equipment: 
23cm (9-inch) springform pan
Mixing bowls
Spatula
Hand mixer or stand mixer
Saucepan
Let's Get Making - The Cooking Method
Alright, roll up your sleeves, let's get cracking!
Step 1: The Crust
First things first, let's tackle that crust! Grab your digestive biscuits and put them into a plastic bag. Seal the bag and use a rolling pin to crush them into fine crumbs. We want that sandy texture to give a beautiful contrast to the creamy cheesecake filling.
Once you've beaten the biscuits into submission, transfer the crumbs to a mixing bowl and pour in your melted butter.
Mix until all the crumbs are well-coated. This is the secret to a crust that holds up without any baking!
Go ahead and press this mixture into the bottom of your springform pan using the back of a spoon. Make sure it's packed nice and tight, then pop it into the fridge to set while we work on the filling.
Step 2: The Cheesecake Filling
Now, let's move on to the star of the show – the chocolate cheesecake filling! Start by breaking up 200g of our Signature Chocolate into small pieces. Melt it using a double boiler or in the microwave in 20-second increments, stirring after each zap.
Isn't it heavenly just to watch chocolate melt? It's like a chocoholic's meditation! Next, take your softened cream cheese and condensed milk and blend them together using a hand mixer or stand mixer.
Make sure they're well combined, creamy, and absolutely lump-free. Then gently fold in the melted chocolate and vanilla extract. It's crucial to do this gently to keep the mixture as light as a feather!
Once that's done, pour this creamy dream onto your chilled crust, smooth out the top, and put it back into the fridge.
It needs to chill for at least 4 hours, but overnight is best.
Step 3: The Ganache Topping
Ah, you thought we were done? Not yet!
Our cheesecake needs a crown, and what better than a silky chocolate ganache? First, break up another 100g of our Signature Chocolate and place it in a bowl.
Now, in a saucepan, bring your double cream just to a simmer. You don't want it boiling, just hot enough to melt the chocolate.
Pour the hot cream over the chocolate and let it sit for a few minutes. Then stir until you have a glossy, luxurious ganache.
Allow it to cool for a bit before you pour it over your chilled cheesecake.
This will give your dessert that final touch of elegance.
Place it back in the fridge for another hour to let the ganache set.
Just before you serve, sprinkle the raspberry's over the top!
Step 4: Serve and Enjoy!
Alright, the moment has come. Your cheesecake has chilled, the ganache has set, and you've probably been peeking into the fridge every half-hour just waiting for this moment.
Run a knife along the edge of the springform pan to make sure nothing sticks, then release the catch and lift the ring off.
Slicing this beauty might just bring a tear to your eye. It's a masterpiece, one that you've created!
Serve it up and watch as everyone dives into this creamy, chocolatey wonder. The contrasting textures of the crust, filling, and ganache topping work in harmony to deliver a true symphony of flavours.
There you have it! A no-bake raspberry and chocolate cheesecake that's simple yet incredibly decadent, featuring our fabulous Moreish Milk Chocolate. This is the kind of dessert that makes you wonder how something so easy can taste so divine! So, what are you waiting for? Grab those ingredients and let the chocolatey magic unfold. 🍫✨
Diolch yn fawr
Karen
---